On the first day of preliminary-round boccia action on Saturday at the stunning Ariake Gymnastics Centre, the four individual gold medallists from Rio 2016 all opened their title defences with victory.
David SMITH (GBR) began his bid for a second straight BC1 Paralympic title in winning fashion with a 7-1 victory over ZHANG Qi (CHN).
After ZHANG won the first end (1-0), Smith surged back to take the next three ends (4-0, 2-0, 1-0).
"It wasn't the best game I have ever played. It took me a little while to get a feel for the floor," SMITH said.
"Once I settled down, I knew it would be all right. The first game is always a little bit weird. A good score in the second end settled me down and the rest of the game was pretty straightforward."
JEONG Howon (KOR) posted an 8-1 triumph over TSE Tak Wah (HKG) in the BC3 class.
"The first game was really good. Moving forward I will do my best," JEONG said. "I feel a lot of pressure here (to repeat as champion)."
LEUNG Yuk Wing (HKG) beat Sergey SAFIN (RPC) 3-1 in a tight match in his bid for a second straight BC4 gold.
"Because of the coronavirus we stopped training for two years, now we finally have the Games," LEUNG said. "We enjoy these Games.
"I will not let the past things affect me now. I will just enjoy every game. The past is the past."
Watcharaphon VONGSA (THA), the BC2 gold medallist in 2016, scored a decisive 9-0 victory over Nelson FERNANDES (POR) in the evening session, winning 1-0, 4-0, 2-0, 2-0.
"I'm excited. I have not competed in the field for quite some time," VONGSA said. "I'm quite confident (about repeating as Paralympic champion)."
In addition to this, a very special moment was had by the MCCOWAN family from Great Britain, when brothers Jamie and Scott played each other in the BC3 individual competition along side their Sport Assistants and parents Gary and Linda. Victory fell to Scott & Gary and no doubt, a moment to go down in Boccia history.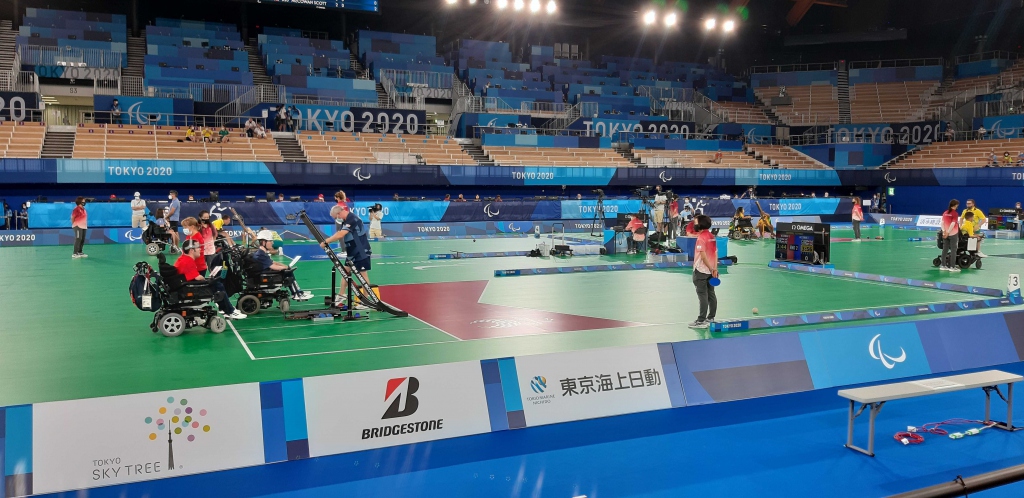 Watch the Tokyo 2020 Boccia Highlights of Day 1 here.
For full boccia schedule and results click here