Determining the eligibility of athletes and ensuring they are able to compete in the most suitable class
Every athlete wishing to compete in a BISFed event must be allocated a sport class by a BISFed approved International Classifier. Classification panels are present at all BISFed events and consist of a physiotherapist, technical classifier and medical doctor.
The Classifiers are responsible for acting without bias to ensure that all athletes are allocated to the sport class relevant to them.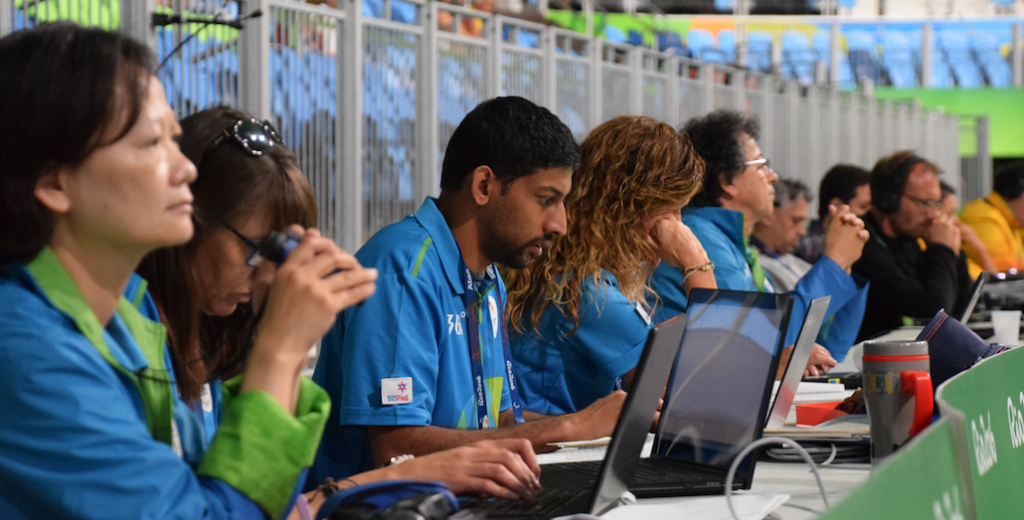 | Name | Country | Region | Role |
| --- | --- | --- | --- |
| Vivian Shieh | Taiwan | Asia | Medical Doctor |
| Halim Jebali | Tunisia | Europe | Medical Doctor |
| David Alonso | Spain | Europe | Medical Doctor |
| Heinz Zwerina | Austria | Europe | Medical Doctor |
| Jorge Parra | Colombia | South America | Medical Doctor |
| Jaime Antunes | Portugal | Europe | Medical Doctor |
| Noela Elsworth | Australia | Oceania | Medical Doctor |
| Dr. Lam | Hong Kong | Asia | Medical Doctor |
| Iris Serrano Diez | Venezuela | South America | Medical Doctor |
| Madeline Rogers | United Kingdom | Europe | Medical Doctor |
| Yu-Chen (Astra) Liu | Taiwan | Asia | Physiotherapist |
| Ana Moreira | Portugal | Europe | Physiotherapist |
| NiNi Swe | Singapore | Asia | Physiotherapist |
| Ingrid Viviers | South Africa | Africa | Physiotherapist |
| Marali Olen | South Africa | Africa | Physiotherapist |
| Shail Maharaj | Australia | Oceania | Physiotherapist |
| Liz Lusk | Canada | North America | Physiotherapist |
| Carlos A Quero | Argentina | South America | Physiotherapist |
| Chi Hang Liu (Jordan) | Hong Kong | Asia | Physiotherapist |
| Annick Girard | Canada | North America | Physiotherapist |
| Jim Little | USA | North America | Physiotherapist |
| John Cumbenbirge | Canada | North America | Physiotherapist |
| Elsa Matthee | RSA | Africa | Physiotherapist |
| Dorota Berger | Germany | Europe | Physiotherapist |
| Marisa Swart | South Africa | Africa | Physiotherapist |
| Yu Chen Liu | Taiwan | Asia | Physiotherapist |
| Diana Escobar | Colombia | South America | Physiotherapist |
| Jose Luis Sirera | Spain | Europe | Technical Classifier |
| Raul Reina | Spain | Europe | Technical Classifier |
| Marcelo Sanchez | Argentina | South America | Technical Classifier |
| Elida Vasquez | Argentina | South America | Technical Classifier |
| Claudio Nogueira | Brazil | South America | Technical Classifier |
| Terrie Moore | Canada | North America | Technical Classifier |
| Kerry Jenkinson | New Zealand | Oceania | Technical Classifier |
| Joaquim Viegas | Portugal | Europe | Technical Classifier |
| Miguel Lopez Vidal | Spain | Europe | Technical Classifier |
| Behrouz Barjasteh | Iran | Asia | Technical Classifier |
| Natalia Sladkova | Russia | Europe | Technical Classifier |
| Alba Roldan Romero | Spain | Europe | Technical Classifier |
| Zelma Klein | South Africa | Africa | Technical Classifier |